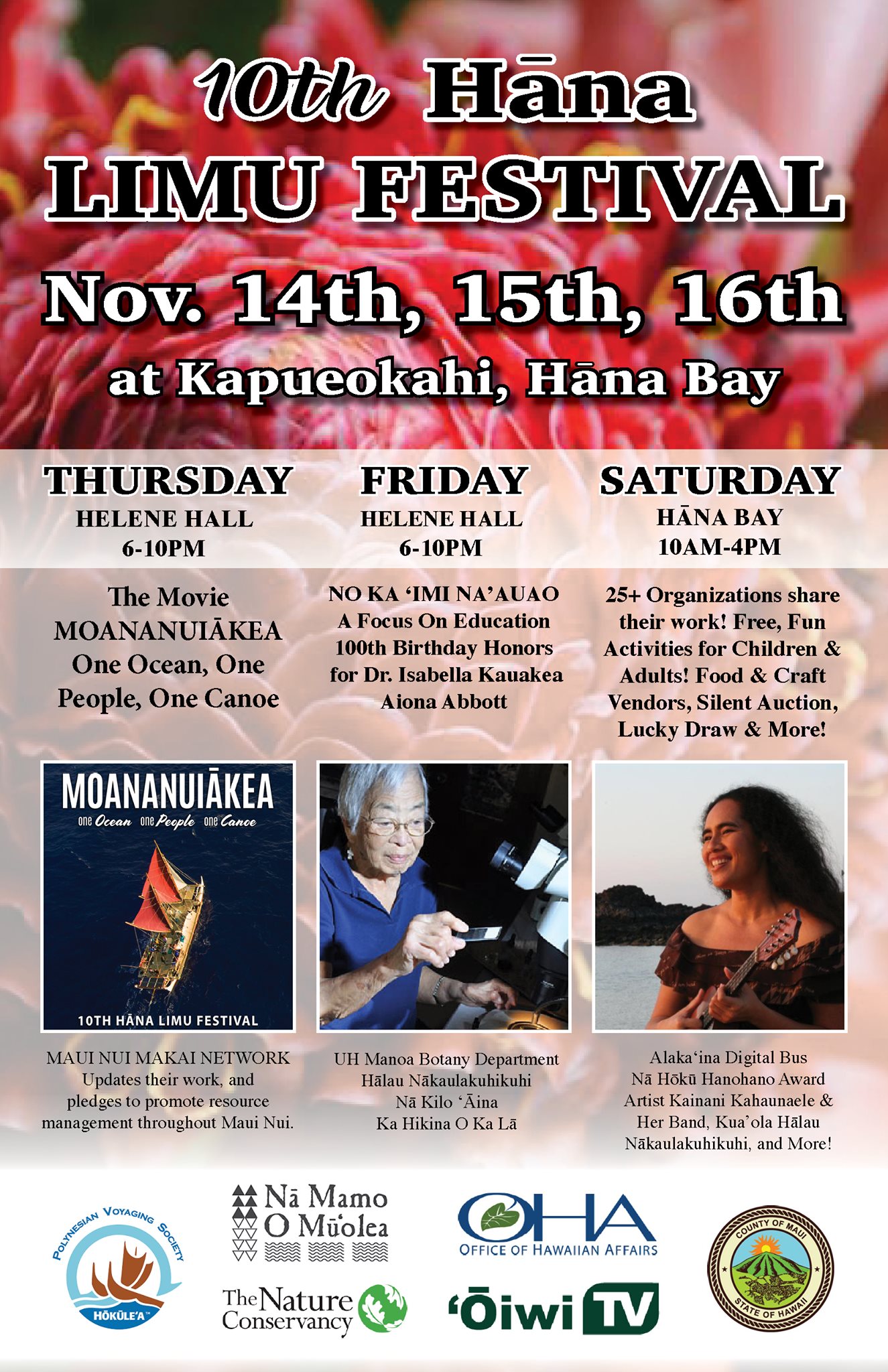 2019 Hāna Limu Festival Friday Night Presentations
November 15, 2019.
Nā Mamo O Mū'olea announces the 10th Hāna Limu Festival, taking place next weekend in East Maui.
This year's festival pays tribute to Hāna-born educator and ethnobotanist, Dr. Isabella Kauakea Aiona Abbot, who was one of the world's leading experts on limu. Dr. Abbot was recognized as the first native Hawaiian woman to earn a PhD in science.
Each year the Festival brings people from across the islands to enjoy a weekend of music, hula, games, arts and crafts, and a silent auction. Funds raised benefit Nā Mamo O Mū'olea's Scholarship for Hāna students committed to higher education and the Hāna community.
All events are free and are open to the public.
2019 Hāna Limu Festival Friday Night Sessions
Isabella Abbott by Celia Smith
Celia Smith studied Botany at UH Mānoa and at Stanford, where she first met her close personal friend and mentor, Dr. Isabella Aiona Abbott.
Celia is a Professor of Botany at UH Mānoa, and her current research is focused on the restoration of reefs at Waikīkī, which she considers a model for many reefs in Hawai'
Na Kilo ʻĀina Presentation
Kiloaulani Kaʻawa-Gonsalez
2019 Hāna Limu Festival Saturday Activities
Open Hula - Hālau o Kekuhi